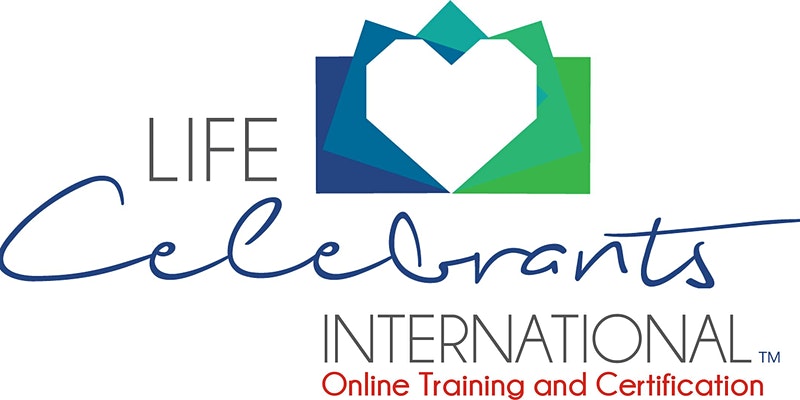 ONLINE Mountain Time Zone – Funeral Celebrant Training and Certification (8 Sessions, 7:00pm – 9:00pm)
Workshop Dates and Times
September 6, 8, 20, 22, 27, 29, Oct 4, 6
7-9 pm MST
About this Event
Life Celebrants International TM (formerly Life Celebrants of Canada) trains its celebrants to assist families with developing meaningful life celebrations, funeral services and memorial services that are reflective of the life of the deceased and appropriate and meaningful to their life circumstances. Certified Celebrants are trained to understand the needs of grieving families and establish and nurture respectful relationships with them. They offer gentle and compassionate guidance in planning services and assist families with planning all elements of a life celebration including music, ceremonial activities, life tributes (eulogies), readings, family participation and anything else to bring comfort to the family. Certified Funeral Celebrants understand the history of funeral service, are trained to understand, and honour funeral etiquette and have a basic understanding of the logistics of a funeral service. Life Celebrants International advocates the importance of ceremony and funeral service in our culture as a forward step in the healing process. We speak in front of varied audiences with ease and in a variety of venues. We operate from a place of love.
Workshop Topics
The history and importance of ceremony in society.
History, current issues, and trends in funeral service.
Trends in organized religion and religious funerals.
Basic death statistics.
The Funeral Celebrant – Definition, history, role, and responsibilities.
Relationships with funeral homes.
Developing and fostering meaningful relationships with families.
Types of funeral services.
The structure of the funeral service.
Introduction to grief and understanding the needs of grieving families.
Developing a meaningful and appropriate Life Celebration.
Funeral protocol – the day of the service.
Funerals during pandemic.
Marketing and Social Media.
Professional practice guidelines.
Expect story telling, information sharing, role playing and working with ACTUAL CASE SCENARIOS. Participants will meet twice weekly over four weeks to explore these topics which includes interaction with others and public speaking practice. Upon completion of the program and final assignment, participants will be certified as Funeral Celebrants and credentialed to offer funeral homes and families their service and care.
Participant Responsibilities
high-speed internet,
private, quiet environment for the sessions,
uninterrupted time,
access to live-stream camera and mic,
attendance at each session.
Event link and instructions will be emailed to participants.
Refund Policy:
Within 14 days of workshop start – no refund
14-30 days from workshop start – 50%
Over 30 days from workshop start – full refund
The Life Celebrants International Virtual Training Workshop ticket sales has ended!
The Montana Funeral Directors Association Discount ticket sales has ended!