HELENA, MT- In conjunction with the Montana Funeral Directors Association 2022 Convention and Trade Show- Great Northern Hotel, Helena, MT
We are thrilled to be 'BACK IN CLASS'!  Life Celebrants International TM is a team of qualified and experienced funeral service professionals with a passion for providing meaningful and practical training of Funeral Celebrants. We recognize the ongoing and increasing need for Certified Funeral Celebrants as families are moving away from traditional religious funeral services and are choosing non-religious life celebrations. Our workshops were developed by funeral professionals for funeral professionals. We do not just teach creative writing and public speaking, we help participants understand the complexities of grief. We share the importance of ceremony in society. We help participants understand bereaved families and how to work with complicated family relationships. We teach about the actual funeral service and what happens that day, step-by-step.
The Life Celebrants International program is priced fairly and geared toward people who come from a place of love and want to be of service to grieving families. Our program does not require re-certification and does not require participants to pay fees to belong to Life Celebrants International. Once they are trained and certified, they ARE Life Celebrants International. All materials are provided in a participant binder. Licensed funeral professionals are eligible for CEUs for this workshop in most provinces and states. We are certified by the Academy of Professional Funeral Service Practice.
Come train with us. Feel and experience the difference. We are casual. We are fun. We can be emotional. We are practical. Most importantly we want to help you realize your goal of supporting families in grief. Register soon for one of our upcoming workshops.
Workshop Topics
The history and importance of ceremony in society.
History, current issues, and trends in funeral service.
Trends in organized religion and religious funerals.
Basic death statistics.
The Funeral Celebrant – Definition, history, role, and responsibilities.
Developing and fostering meaningful relationships with families.
Types of funeral services.
The structure of the funeral service.
Introduction to grief and understanding the needs of grieving families.
Developing a meaningful and appropriate Life Celebration.
Funeral protocol – the day of the service.
Funerals during pandemic.
Relationships with funeral homes.
Marketing and social media.
Professional practice guidelines.
Expect story telling, information sharing, role playing and working with ACTUAL CASE STUDIES. Participants will meet each day from 8:30am – 4:30pm. On the final day, participants will present a major assignment as part of the certification requirement. The workshop includes interaction with others and public speaking practice. Upon completion of the program and final assignment, participants will be certified as Funeral Celebrants and credentialed to offer funeral homes and families their service and care.
Participant Responsibilities
Travel and Accommodation. (Coffee, tea, juice and snacks provided for breaks. Lunch and dinner on your own.)
Recommended to bring a laptop to prepare your final assignment, although not mandatory
Attendance at each session.
Dates, Time and Location
May 31, 2022 8:30 am – 4:30 pm (lunch break 12:00 pm – 1:00 pm daily)
June 1, 2022 8:30 am – 4:30 pm
June 2, 2022 8:30 am – 2:00 pm
Best Western Premier Helena Great Northern Hotel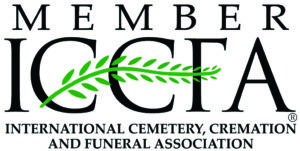 Refund Policy:
Within 14 days of workshop start – no refund
14-30 days from workshop start – 50%
Over 30 days from workshop start – full refund